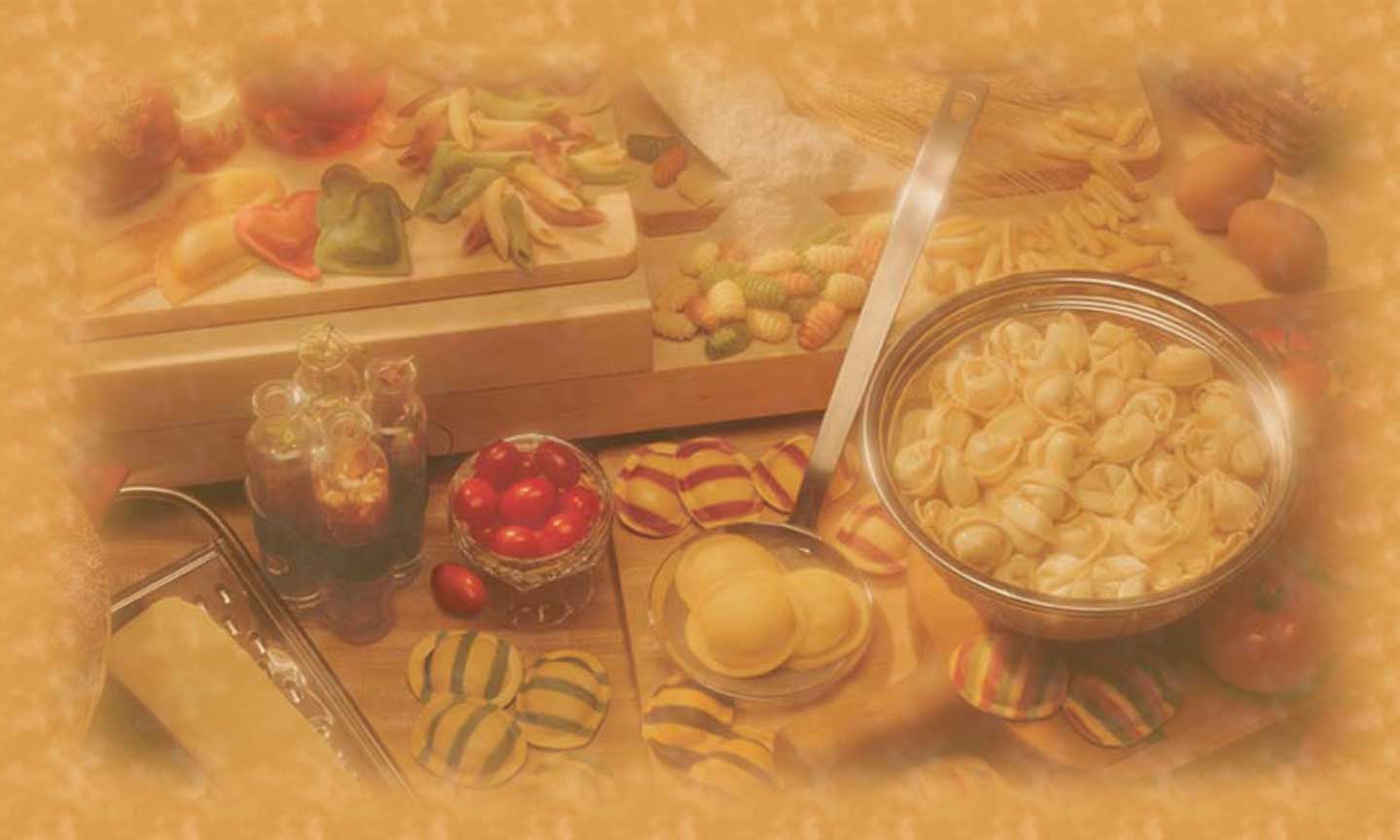 New York Ravioli & Pasta Co.
Welcome to New York Ravioli & Pasta Co.
There are many ways to measure the success of a company. At New York Ravioli & Pasta Co. we believe our success is based on the relationships we share with our customers. Understanding what you want allows us to constantly make improvements to ensure you get the best products possible.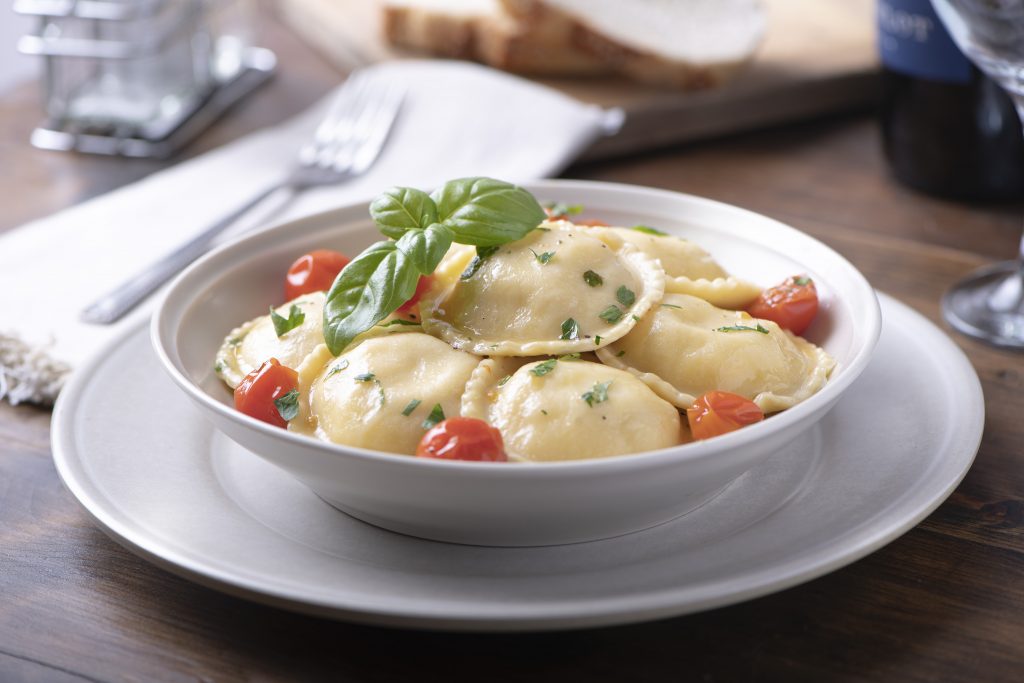 Jumbo Round Ravioli
Ravioli are the foundation of New York Ravioli & Pasta Co. on which we've built our reputation as the premier fresh ravioli makers in the world. You'll find more than 30 varieties in different shapes and sizes, from traditional cheese or spinach & cheese, to more exotic fillings like goat cheese & herb, wild mushroom & truffle, butternut squash, walnut gorgonzola, roasted peppers & fresh mozzarella, lobster, broccoli rabe & fresh mozzarella, and many more.
12 Count – 13oz.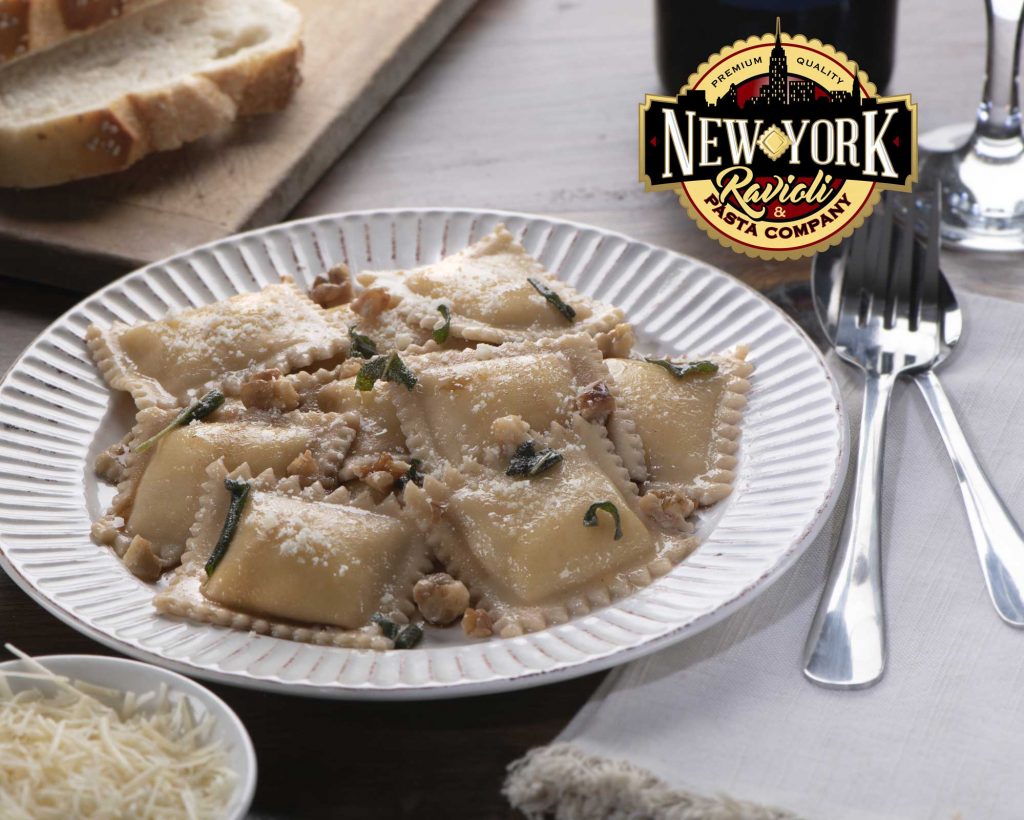 Medium Square Ravioli
We've got a ravioli for any taste – even that of the pickiest eaters. At New York Ravioli & Pasta Co. we use only 100% whole milk ricotta cheese, fresh eggs, and the finest extra fancy durum flour money can buy. If you've ever tried our ravioli then you know what we're talking about. However, if you're new to us – give us a try. We're sure that your idea of what a great ravioli is will be changed forever.
24 Count – 14oz.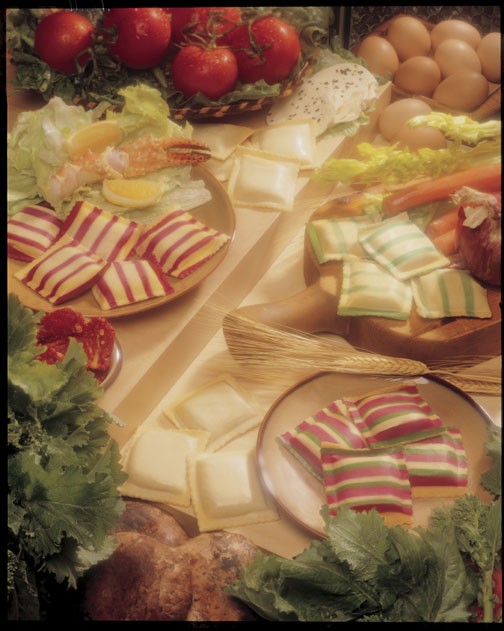 Jumbo Square Ravioli
Try our overstuffed jumbo square ravioli, you will not be disappointed! A thin veil of pasta encases our delicious fillings. These raviolis are the top choice of many of the fine restaurants we serve throughout the tri state area.
12 Count – 1lb.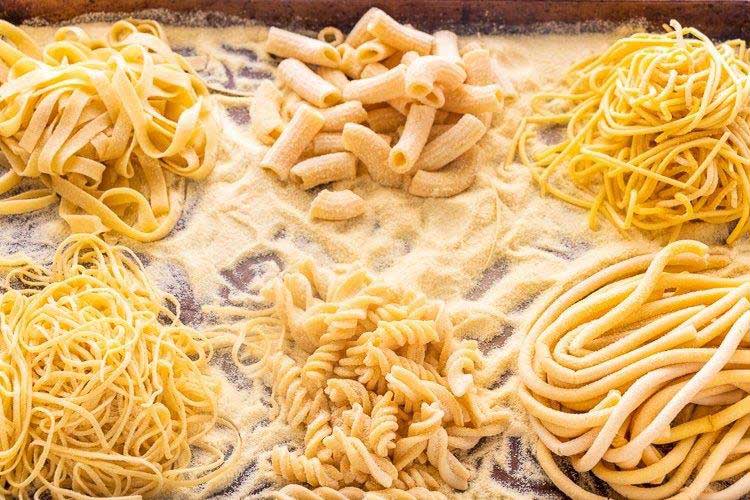 Fresh Egg Pasta
Our fresh pasta is simple yet rich and flavorful. Made from whole eggs and imported Italian semolina flour then extruded through bronze dies, it has just the perfect bite.
12oz. package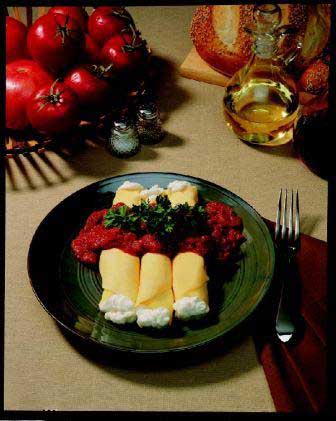 Manicotti / Stuffed Shells
A traditional favorite of many New York Ravioli & Pasta customers. Hand-made crepes (for manicotti) and jumbo dry shells create the pocket for our famous traditional ricotta cheese, five cheese, or spinach & cheese fillings.
18oz. / 21oz.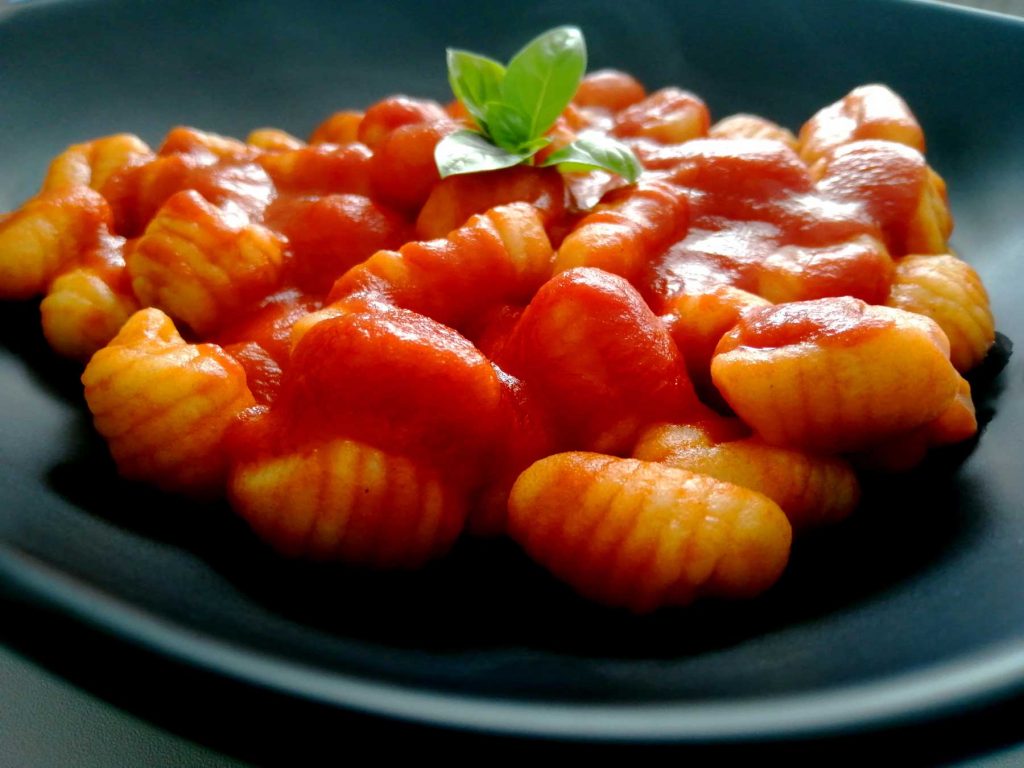 Cavatelli/Gnocchi
Our classic Gnocchi made of potatoes and semolina flour are sure to be an instant favorite in your home. With a mild potato flavor our gnocchi are light and tender and have a silky-smooth texture. They can be served boiled, fried, or baked ala parmigiana(with red sauce & mozzarella). Gnocchi is a great item to get creative with, some people even make gnocchi mac n cheese!
Our plain or ricotta cavatelli do well holding chunky sauces as its opening keeps sauces in place. Our cavatelli pair nicely with a Bolognese (meat sauce) but with their simple ingredients will "adopt" the flavor of any sauce you use. Serve with butter & cheese, alfredo sauce, garlic & oil, sautéed veggies, or any tomato-based sauce.
13oz. package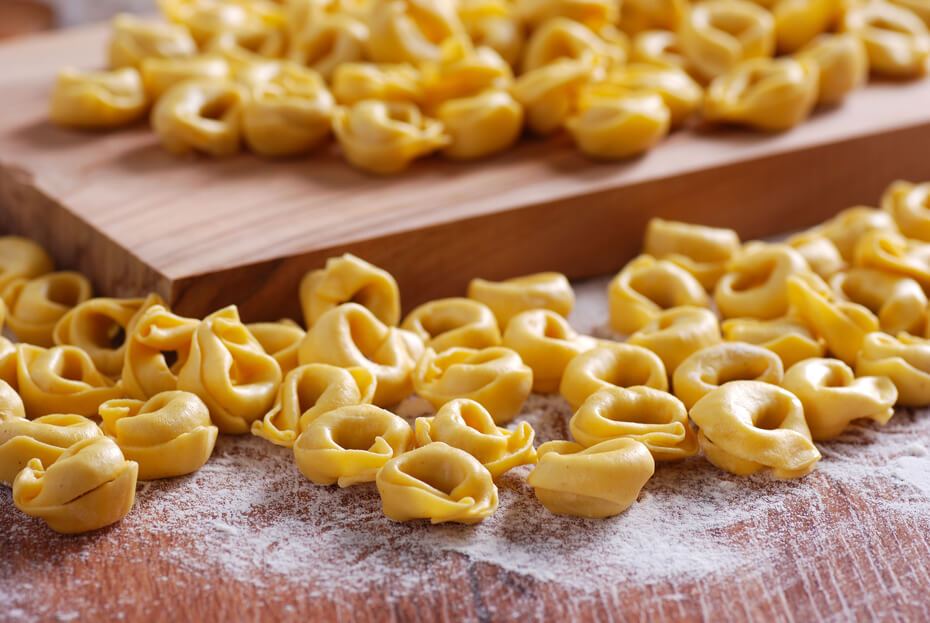 Tortellini/Tortelloni
Tortellini is a ring-shaped Italian pasta stuffed with cheese or meat that is most traditionally served in broth (en brodo), though other sauces—including those made from tomato, cream, or meat—are also popular.
Our Tortelloni are similar in shape but larger in size and have more filling. Also good for soups but hearty enough to have as a meal. Try one of our delicious gourmet fillings such as five cheese, pumpkin, prosciutto & provolone, or porcini mushroom.
13oz. package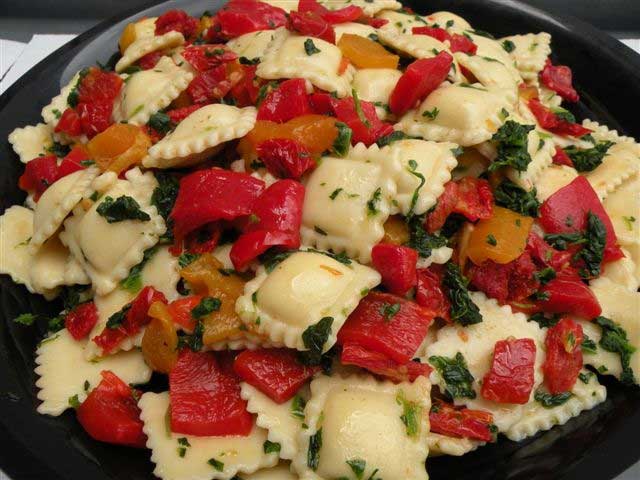 RAVIOLETTE / STUFFED RIGATONI
Ravioletti pasta is a miniature version of ravioli. Rich but delicate, our miniature-size ravioli are made from all-natural Italian ingredients. Because these pastas are small, some cooks use them in soups; however, our customers (especially kids) love them with butter & cheese or their favorite sauce . Ravioletti can be served hot or cold with a wide range of sauces and seasonings
Stuffed rigatoni is way different than ravioli or tortellini, and it is worth it. Tubes of our fresh rigatoni stuffed with a yummy blend of creamy ricotta and tangy Pecorino Romano cheese or a spinach and cheese blend. There is something about the thickness of the pasta and the way the ridges soak up the sauce. Buon Apetito!
13oz. package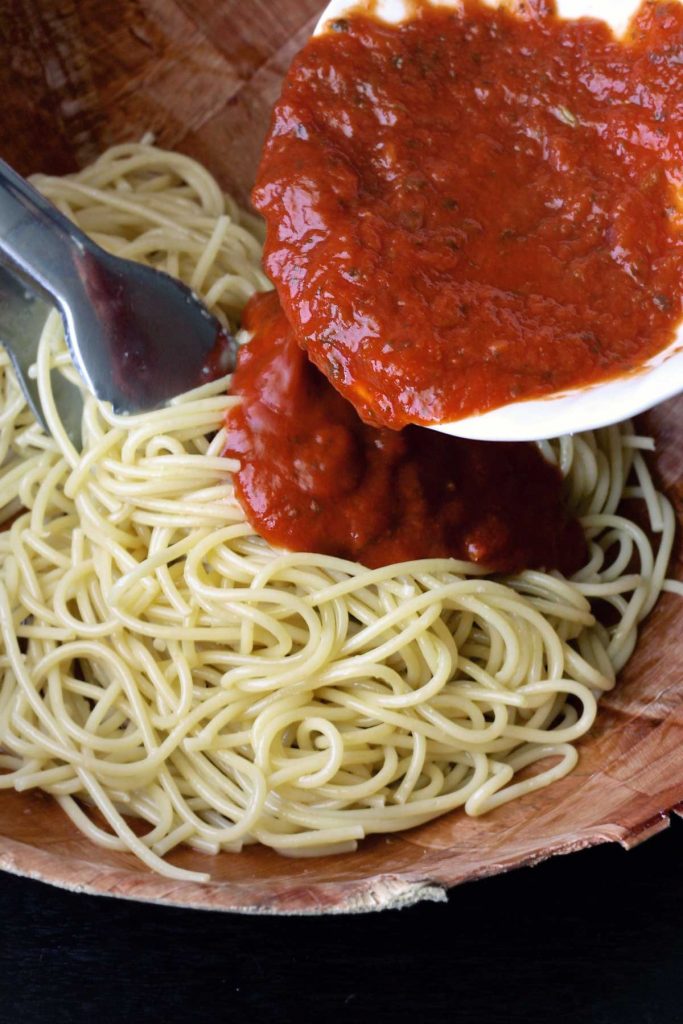 Homemade Sauces
New York Ravioli produces a wide variety of thick full bodied homemade sauces. We use imported olive oil; 100% Italian plum tomatoes and the finest fresh vegetables money can buy. Our sauces are slowly simmered to maximize flavor then reduced to the perfect consistency. Please try one of our sauces bursting with authentic Italian flavor, you will be happy you did!
16oz. / 32oz.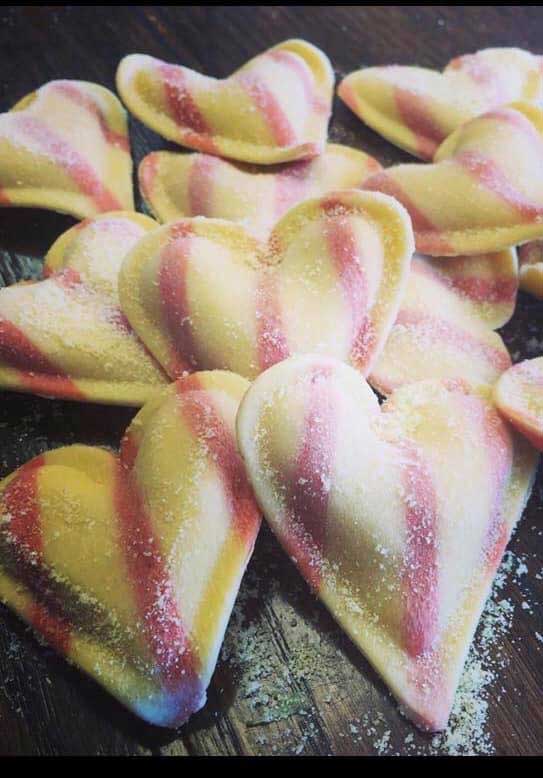 Specialty Shaped Ravioli
Available Seasonally
12 Count